Black Wedding Dresses are definitely a fashion trend for modern brides! More and more brides-to-be are looking for black wedding dresses. Here is a list of our dresses that can come in Black Color. Don't miss this list if you are looking for a black Cocomelody wedding dress for your big day!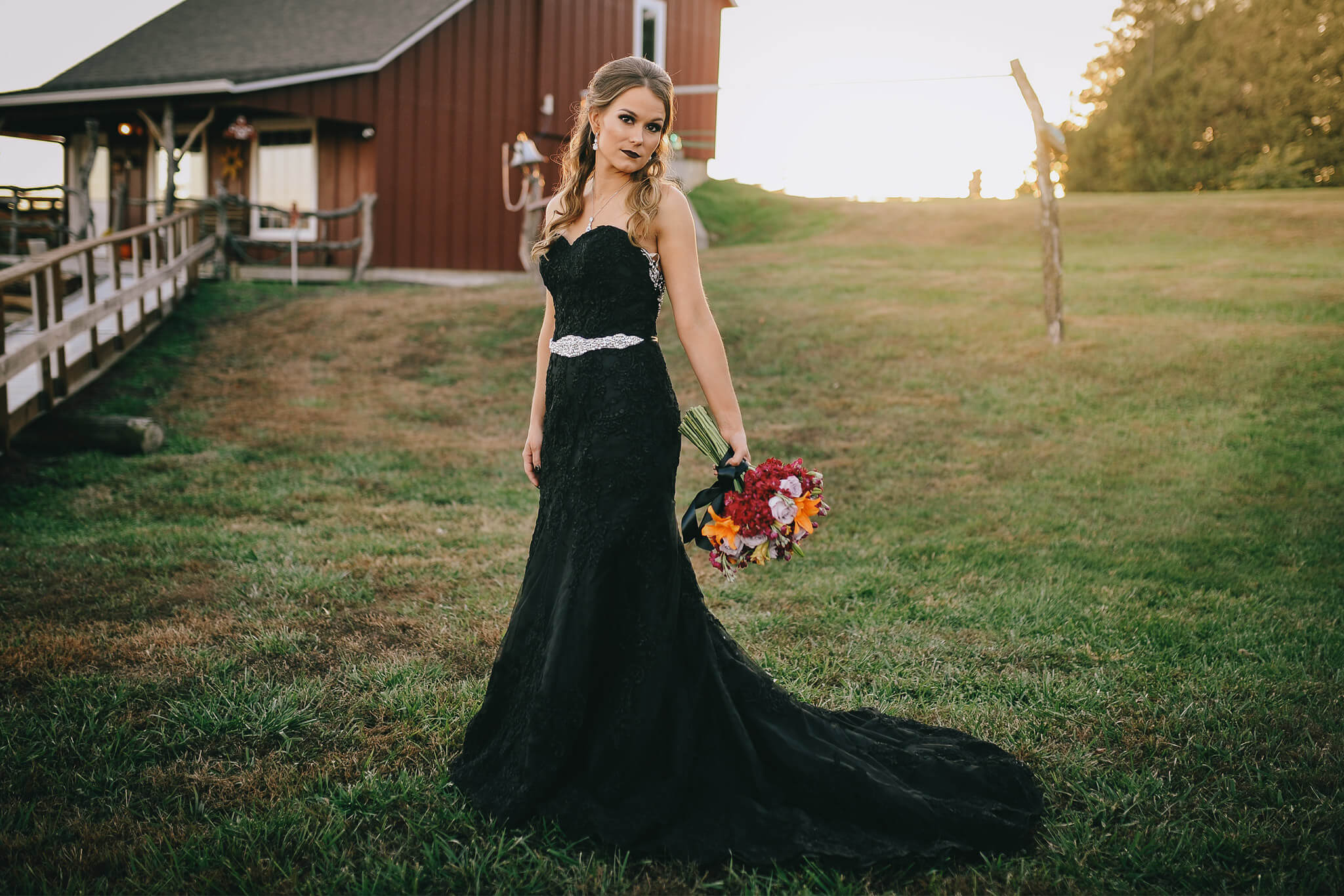 Bride: Kayla Edwards;   Photo Credit: Ali Rene Photography
Dress Giulia / Dress Saya / Dress Anne / Dress Everlee
Dress LD3906 / Dress LD3932 / Dress LD3905 / Dress LWXT16001
Dress LD5731  / Dress LD4604 / Dress LD4901 / Dress LD4432
Dress LD4395 / Dress LD4902 / Dress LD4493 / Dress LD4788
Dress Faye / Dress Pearl / Dress Ryleigh / Dress Casey
Dress LD5445 / Dress LD4519 / Dress LD5565 / Dress B14TB0040
Dress CWLT16002 / Dress B14TB0017 / Dress LD4436 / Dress LD5693
Dress B14TB0052 / Dress JWLT16003 / Dress LD4561 / Dress H2MS0217
Dress Valentine / Dress Coeur / Dress Heloise / Dress Robyn
Dress CW2101 / Dress CW2096 / Dress CWLT16008 /  Dress LD3571
Dress JWLK16002 / Dress CWLK16001 / Dress JWLK16001 / Dress CWXT15018
We will bring more black wedding dresses in our future bridal collections, but there are some dresses that can come in black color with minor changes! For example, you can get dress LD4515 in black color by using LD3932's lace appliques; you can get dress LD3618 in black color by removing the lace appliques; You can also get the dress LD3817 in black color by changing the special organza fabric to the common organza fabric, etc. Don't limit your creative idea, it won't hurt to contact the online stylist team for confirmation anyway.
BTW, Welcome to join our #CocomelodyBride Facebook Group ( Facebook Group Name: Cocomelody Dress Shopping Tips & Reviews), there are many brides shared their black wedding dresses in the group, why not join to talk to the brides and get inspired!
Featured Cocomelody Brides Wearing Black Wedding Dresses